ERP for Manufacturing Industry
Operational Excellence, Simplified
Backed with 30 years of industry experience & expertise OPSCALE – ERP offers Simple, Scalable & Sustainable solutions for the small and medium manufacturing companies. Probably the best ERP for manufacturing in this segment with more than 500+ active installations, OPSCALE have helped many manufacturing companies to achieve Operational Excellence!
Specially designed ERP for small manufacturing companies, it optimizes the entire supply chain management system (SCM), by integrating and synchronizing all departments, machines, people, data and business processes.
OPSCALE ERP is designed to solve diverse industry specific concerns from different industry segments like, metal processing, tooling, engineering, electronics, plastics and more. This supports discrete manufacturing, batch manufacturing and continuous manufacturing alike.
From enhancing data visibility, increasing productivity, reducing the gap between demand and supply, to improving parts availability or reducing wastages it aligns to business specific goals. It is implemented keeping in mind the objectives to achieve and the KRA and KPI to monitor.
In a nutshell helps you increase the throughput of your enterprise!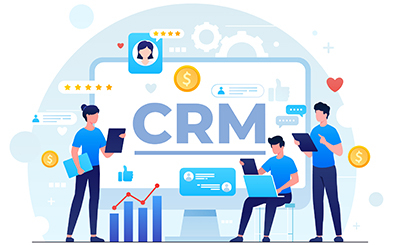 OPSCALE CRM for manufacturer is specially designed for B2B businesses, takes care of the pre-order stage of business, which helps to monitor the sales funnel in a very effective way. It covers opportunity, proposal, order stages and facilitates you to define your own funnel stages.
Easy integration of data and processes
Contributes in forecast preparation
Industry specific attributes, addresses specific concerns
Enabling resource planning at funnel end stage, shortens the delivery cycle
System based cost estimation based on BOM
Demand forecasting
Opportunities analysis
Funnel visibility
Team contribution
Margin analysis
Inside-out approach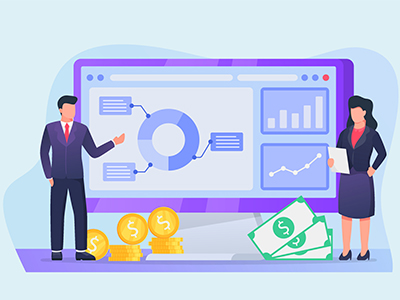 From enquiry management to fulfilment, sales order management module speeds up customer order processing by streamlining functions such as customer quotation, pricing, order processing, acknowledgement handling, dispatching and invoicing.
Better demand management
Ensures rapid customer order processing and timely delivery.
Improves customer service, by providing real time, comprehensive customer order data and analysis
Cost sheet calculations linked to BOM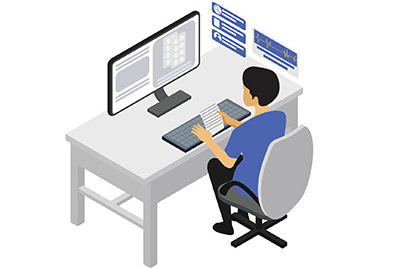 Establishing direct connect between you and your customer.
Integrating your customer with your sales systems helps to reduce communication delays, reduces dependency on people and thus enhances customer delight. Opscale offers a cloud-based webshop tightly integrated with Opscale-ERP modules.
On the fly data updating helps seamless integration.
Enable/Disable catalogue items at a click
Price list management
Product visibility of stock items and non-stock items
Customer can check stocks and raise PO
Pending orders, dispatch notifications
Outstanding payments, credit limit utilization
Order tracking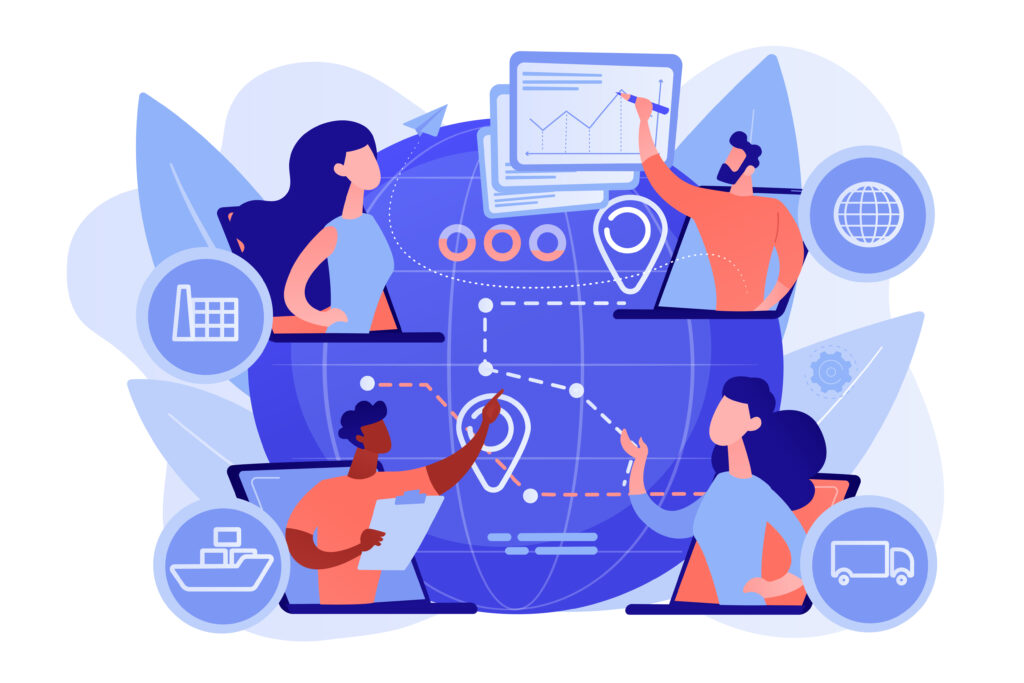 It helps integrate processes, ensure data visibility in every manufacturing and supply chain aspectincluding distribution. Be it, route planning or visit scheduling with B2B customers, influencers or others, these modules simplify diverse tasks, record the visit details in line with channel partner. Thus, they assist the sales executive to fulfil every task efficiently during the visit.
Monthly beat route planner
Visit requests & approvals
Visit scheduler and calendar manager
Target sales, collection and outstanding records
Standardized tasks for diverse channel partner visits
Travel & local conveyance budgets
Allowance claimer & imprest accounts facility
Allowance structure-based approvals
Attendance & leave updater
On-field sales team tracker
Target vs actual for visits, sales & collections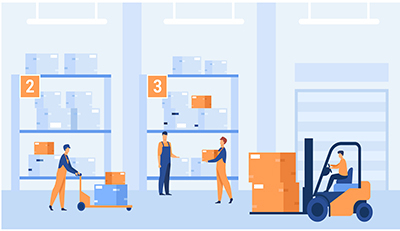 Ensuring availability when required. Designed for direct material planning based on production plan, customer forecast and Reorder levels. Guides when to raise purchase orders.
Reduction in shortages
Timely availability of materials
Control on inventory cost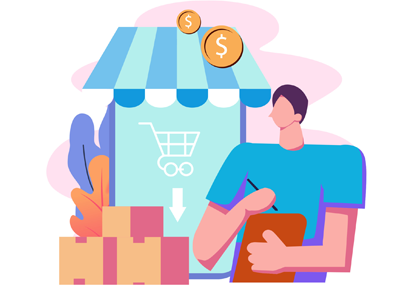 OPSCALE procurement software module Supports the entire procurement order lifecycle from supplier's quotation to product receiving and product inspection tightly integrated with accounts payable, to provide a seamless flow of information and effective management of the material and service acquisition process.
It helps you to improve the process of vendor evaluation, performance tracking, and quality inspection.
Purchase order management and processing
Vendor analysis (monitors in-process orders and vendor rejection)
Subcontractor management
Inquiry to suppliers/prospective suppliers
GIN status information
Material intending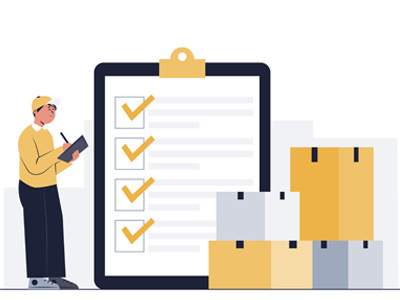 Helps to have strict control on prices, from the approved vendors, which helps to control whom to buy and at what price.
Comparison of supplier quotations to freeze the price and conditions
Price finalization with respect to quantity slabs
Rate history provides a better evaluation of vendor.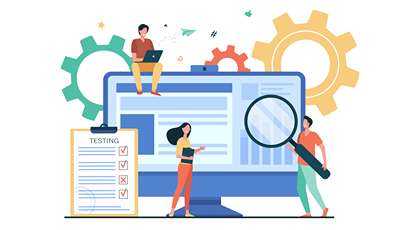 OPSCALE vendor management system measures supplier performance based on delivery, quality, and other definable parameters is the objective of this module. OPSCALE auto-populates data required for delivery and quality, while the manual entry of providing points to other parameters is also possible.
One-time definition for marking and grading of suppliers
Facility to ignore certain suppliers and items for evaluation
calculations (NPD and sundry services suppliers)
Monthly quality and delivery performance
Supplier-wise grading based on marking matrix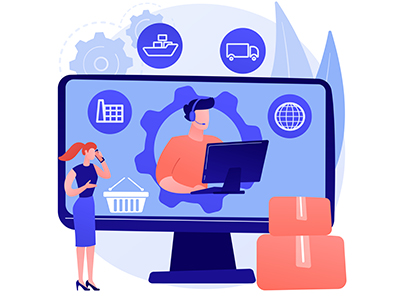 OPSCALE Inventory management software module helps with planning, tracking, and controlling the inventory. Integrated with many critical activities, OPSCALE inventory module provides the concise and accurate information to help the organization effectively run the production environment. It allows flexibility to complete process, track and audit the life and history of inventory material. It allows to maintain the status, location, and availability of all the items any organization needs to track.
Multi-location stock management
Warehouse (stock maintenance, transfers, returns, scraps, and reconciliation)
Physical stock adjustment with auto calculation of stock variance
Stores-wise physical stock adjustment with auto variance calculation
Material movement tracking
Reports (returns, non-moving items, age-wise stock analysis)
Location-wise physical stock verification reports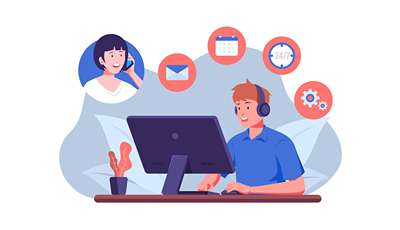 Not all processes can be done in-house, thus outsourcing process integrated tightly with the in-house production process is a must. Communication between production and stores is always a challenge. Opscale, with automated workflows helps in communication between departments and takes care of the compliance angle completely.
Automatic generation of outsourcing requisition based on process flow
Scrap generation at the vendor end
Single piece and assembly outsourcing addressed differently
Outsourcing for surface coating made easier
ITC 04 compliance
Stock lying at vendors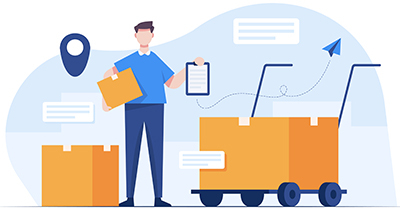 Knowing what and when to dispatch is an important parameter that contributes in delivery performance.
Opscale Dispatch management system helps you set this process independent of human resources. Covers domestic, exports and customer return. Generates dispatch instructions automatically based on commitment given to customers, helps in box, palette packaging with labels having bar-codes and QR codes. Ensures what gets packed gets invoiced. Generation of E-way/E-invoice on a single click, scanning at gate to ensure right material is picked-up for delivery.
Tightly integrated process from DI to gate outward
Packing lists prepared based on scanning of product QR/Bar code
Auto dispatch notification to buyer
Supports in export documentation
Auto invoice preparation based on packaging list
On-going packaging throughout the month for large consignments
Daily monitoring of pending dispatches
DI pending for packaging lists
Packaging lists pending for invoices
Invoices pending for gate outward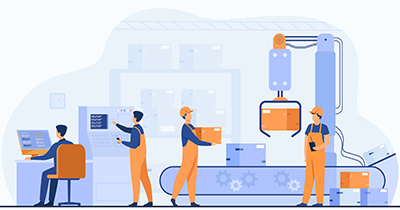 Knowing what, when and how much to produce is the key factor which controls the throughput of any organization. Opscale helps in planning your production based on customer orders, re-order levels, customer schedules and rejections from operations.
Helps in section-wise production planning
Auto-generated work orders based on lead times
Helps to synchronize multiple departments
Demand based planning
Helps to identify bottlenecks well in advance
Helps identify machine loads and in outsourcing decisions
Design/Engineering and process engineering are the areas that this module addresses. With a very apt access control and approval matrix, helps to create Items, Bills of Materials (BOM, process sheets, drawing/document attachments, specifications, and so on.)
Definable Item code generation logic
Multi-level BOM
Multi-level BOM approval
Bill of Material import facility
Definable document types (drawing, specification sheet, assembly instructions)
BOM revision history
Vendor allocation to process for outsourcing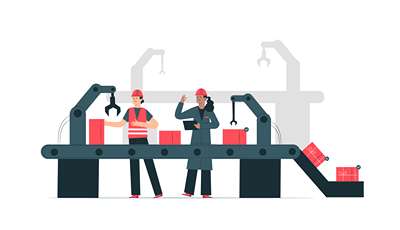 What to be produced first? What to do and when to complete, when to start and what to do today is a major decision. If not taken properly, it hampers the cash flows. OPSCALE Production scheduling software module, helps to decide what to do next, by keeping eye on what needs to be delivered first or which items need to be addressed first, so there is no stock-out.
Synchronization between multiple production sections
What to be produced first
Shortage indication
Reducing the idle time between processes by guiding 'what next'
Tightly integrated with outsourcing
Production scheduling and sequence
Work orders pending for issue
Work orders in process
Work orders pending completion
Machine wise load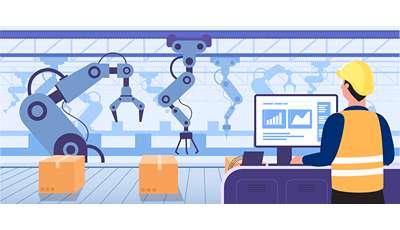 Giving visibility and providing an easy interface for capturing correct data, is a key factor for the success of any system. Shop-floor requires maximum visibility and various ways of capturing data. OPSCALE shop floor management system understands this and helps in showing the mirror which enables increased productivity.
Customized screen design for product and process-specific data capturing
Easy integration with IoT solutions
Integrated with Opscale-FTM
Drawings availability at shop floor
Current load
OEE
Lost time analysis
Machine utilization
Rejection analysis
Quality Management System
Opscale QMS covers inward, outsourcing inward, and production inspection. You can define test parameters, test standards, and testing methods against every item, and you can enter inspection data against every sample being inspected.
Capturing of inspection data at any desired stage
Hold, acceptance against deviation
Gauge calibration
Pending for inspection
Lot traceability
Product serial no. traceability
OPSCALE project management software for manufacturing helps you to manage and control project requirements by comparing materials needed against available inventory. The MRP system allows to generate material plans regularly without interrupting user's access to system. With varying order policy, planning criteria and inventory availability one can develop material plans appropriate for the organization.
Auto indent generation based on BOM
Auto generated work order
Multiple series of indents for production and purchase
Auto calculation of net quantity based on available stock
Generation of indents of next level based on BOM
Calculation of indented amount based on last PO rate
Complete online approval module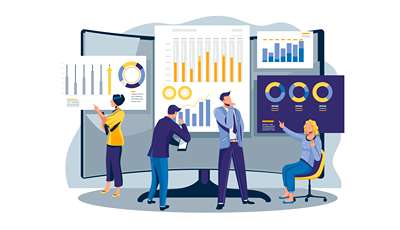 A project can be referred to as an internal project such as new product development and a make-to-order kind of business. The project also becomes a cost center for tracking costs incurred. Project management allows you to create project-BOM, document release schedule, MOM, stages, and activities gannt chart and so on.
Project planning and execution
The project linked with sales order
Project budget definition and control
Gannt chart for project status
Manpower load tracking and status
Project cost
General Ledger Accounting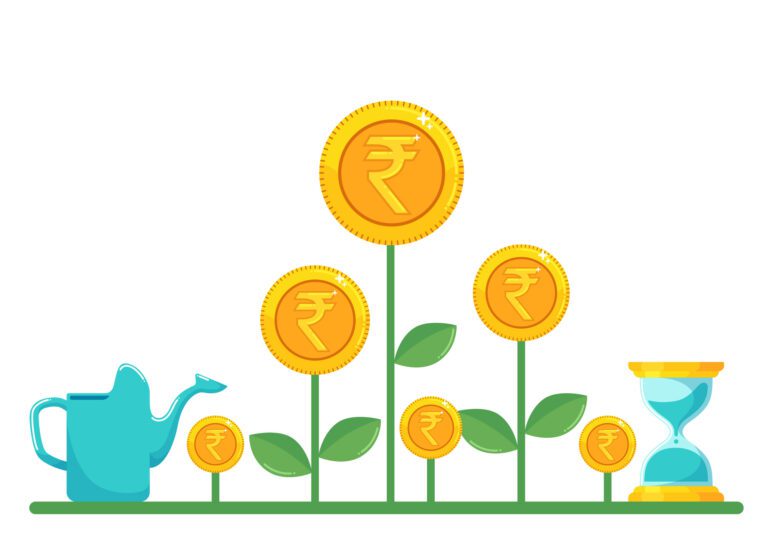 A comprehensive financial management module designed to support entire organization. It allows each business or plant to have a unique chart of accounts separately for respective accounting periods. GL is tightly integrated with entire system for the complete financial management of the company.
General ledgers
Financial statements
Budgeting
Profit & loss, balance sheet
Projected cash flow
Cash flow
Fund flow
Ratio analysis
Budget variance
Cost center analysis
Cost center vs expenses and expenses vs cost center
Accounts Receivable module enables complete control over credit verification and customer account management process. It is also tightly integrated with General Ledger and sales order processing to manage customer invoices, customer statements, and collections.
Allocation of payments received from the party to pending invoices.
Interest calculation on overdue bills and delayed payments.
Credit notes to customers.
Track receivables and journal entries.
Bill to bill, outstanding payment analysis.
Sales register, summary and balance confirmations.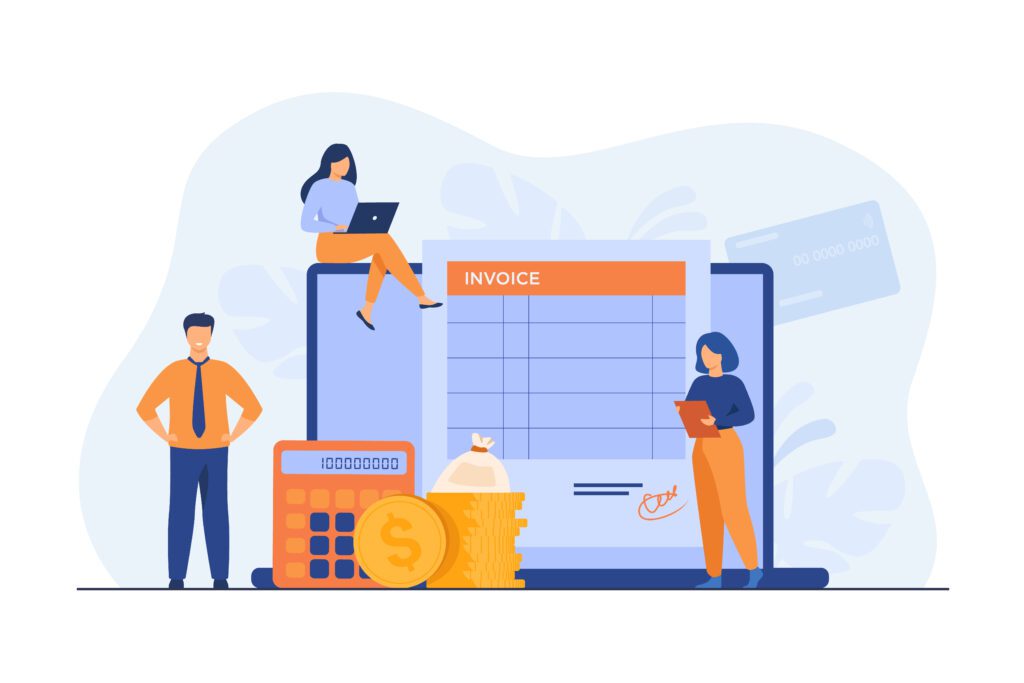 Accounts Payable module helps to plan and control cash disbursements, prepare supplier payment vouchers, and perform account reconciliation. Tightly integrated with the purchasing and general ledger system, it supports full accounts payable.
Purchase summary and analysis.
Preparation of supplier payment vouchers.
Payment registers and forecasts.
Bill to Bill analysis, date-wise, and age-wise.
Purchase returns, credit and debit notes.
Covers calculations and statutory reporting of all taxes and duties levied by the Government from time to time including E-invoice/E-way bill, GST, TDS, and others as per industry and process.